Have you already succumbed to the new sweet trend of mochis? These little soft balls of Japanese origin with their irresistible looks have made the web fall in love. Now, with a protein version, you'll love them even more! For this recipe, we opt for a 100% Japanese combo with matcha green tea mochis.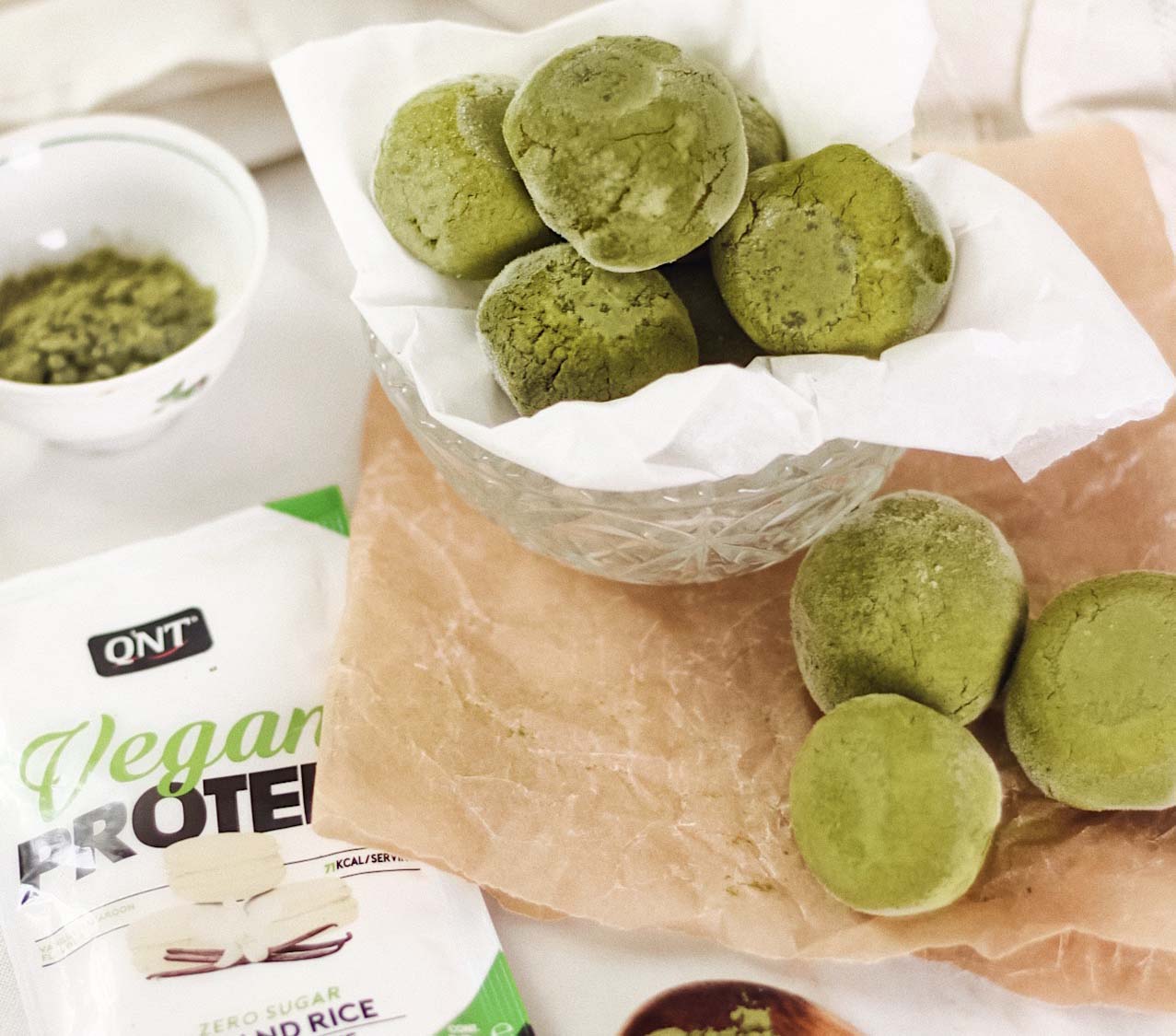 Preparation
Step 1: Mix the coconut flour, vegan protein powder, almond milk and 2 tablespoons of stevia in a bowl. Add more protein if it is too liquid. This should create a paste-like mass.
Step 2: Create small balls (the size of the mass is about the size of a spoon).
Step 3: Put them in a freezer for 10 minutes.
Step 4: Take the matcha powder and mix it with the remaining stevia to make it sweeter.
Step 5: Take the protein balls into the freezer.
Step 6: Roll each ball in the matcha mixture until you have even, green balls.
Step 7: Return the balls to the freezer for 60 minutes to firm up.
Step 8: If you want a summer ice cream feel, you can leave them overnight in the freezer for frozen matcha balls for dessert.
Step 9: Enjoy!
Recipe:@fp_marta.s
Share this content